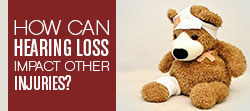 The hearing is an essential sense. Without it, it will be difficult to understand what people are saying. It will be difficult to identify the sounds around you, and it can sometimes lead to dangerous situations. What are the things that can cause hearing damage or hearing loss? Can an injury impact your hearing?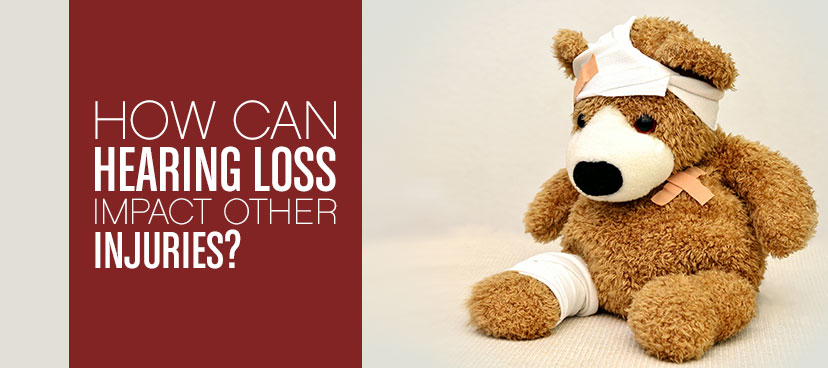 Aging is also a contributing factor to hearing damage. As you age, you will notice that your sense of hearing becomes weaker and weaker. This is because the nerves in your ears change as years pass by. The speed of hearing loss varies from person to person. It is best if you take care of your ears all the time.
The amount of hearing loss that we accrue in growing older can be compounded by the consequence of exposure to other events or agents that damage our hearing mechanisms from infancy onward. These include:
Noise exposure
Diseases
High fever
Head injury
Toxic chemicals
Drugs
Blood supply deficiency
Lack of oxygen
Genetic influences
One of the most common causes of hearing damage is a loud noise. The ear is made up of various sensory nerves that are very sensitive to sound. If the sound is too loud, these sensory nerves may become damaged as they cannot accommodate extreme noises. One indication of this is tinnitus. This is the condition wherein you hear a loud ringing sound in your ears that cover other sounds in the environment.
Another common cause is an injury. If you are wondering if an injury can affect your hearing, the answer is yes. This is especially true for injuries that directly affect the ears. When your eardrum is damaged or fractured due to trauma, you might not be able to hear again because the part that is gathering the sounds and sending signals to the brain is damaged. Aside from direct ear injury, the hearing may also be negatively affected by head injuries. Therefore, it is essential that you keep your head safe all the time especially when playing sports or working in real jobs.
People who have a lot of trouble hearing may be almost twice as likely to experience an accidental injury as individuals with excellent or good hearing, hearing is a unique sense and as such one of its prime sensory functions is as a warning system for the body "When people have hearing loss, they may be less likely to hear warning signs of, for example, a bicycle or motorcycle coming towards them, "They may be less likely to hear a car horn or someone yelling at them to 'duck' if a baseball is headed their direction."
Researchers looked not only at the degree of hearing loss injured people had, but also at what participants were doing when accidents occurred. Hearing appeared to impact the risk of injuries while driving, at work and during sports and other leisure activities.
Other studies have linked hearing issues to injuries at work and on the road, but the connection to accidents in leisure pursuits isn't as well established, Compared to people with good hearing, adults with a little difficulty hearing
How can you ensure that your hearing will stay bright and stable?
The first thing you need to do is to avoid exposing your ears to too loud noises. Do not bring the speakers to the maximum if not necessary. Avoid places that play music that can break your eardrums. If you really cannot deal with the noise around you, it is best if you wear earplugs to minimize the noise your auditory nerves are receiving.
The second thing you need to do is to consult your doctor immediately in case you feel something weird in your ears. For instance, when your ear is painful or when you hear strange ringing sounds, you should make an appointment with your doctor right away.
The third thing you need to do is to avoid injuries that may cause hearing problems. You can do this by wearing a helmet or a protective headgear whenever you are out on your motorcycle or when you are doing physical activities.