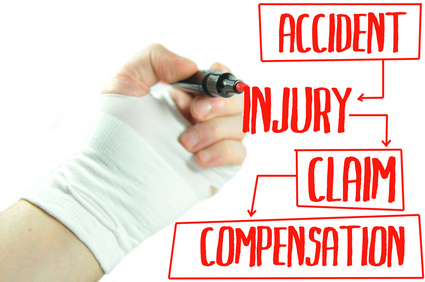 What is workmans comp?
Workmans comp is defined in every state law, and it provides benefits to workers that were injured during work hours. This is like a lifeboat for those injured workers that have been temporarily or permanently disabled. The compensation covers medical expenses and wages. However, the law may vary in different states. You should make yourself familiar with these law, if you are working in potentially harmful work environment.
Despite some variations, some core concepts are usually same in each state. In most cases the injured worker is not obliged to prove fault or negligence of the employer. Workmans comp is available to anyone with just few exceptions.
Keep in mind.
Once the workers compensation has been settled, if there comes to an injury or even death, there are several types of compensation that can be given. If it is a minor injury you might get paid weekly for your inability to work. Another option is to have all your hospital, medical and home bills paid until you recover. The compensation is design to give you a percentage of your paycheck, so you have enough funds until you are ready to come back to work. some paperwork to sign, among which is workers compensation policy. Keep in mind that you should carefully read it especially in potentially harmful work environment (construction work, loud environment  ). You need to know what you are signing, as most people just sign without even glancing at it. You might sign that you will n0t sue the company in cases of injury or employer negligence. Whatever type of form you sign it will dictate the process of your compensation benefits in case of injury. That is why it is  very important to carefully read what you are signing, as u might unintentionally give up on important rights.
In case of death, the worker's comp insurance is there to cover you and your loved ones. Most of the time there is a bonus for funeral fees. The rest of insurance goes to your family until they receive a proper source of income.
You should notify your family and your lawyer about these compensations in cases of tragic turn of events. Your loved ones will not be able to thing straight at times like that so your lawyer will know what to do.
It is necessary that you take these steps as they can save you a lot of stress.
If you have some questions regarding workmans comp feel free to contact us.